Power Vision Tunes
Upload PV_Info.txt to download tunes.
Connect the Power Vision to a vehicle with the included OBD cable.
Turn the key on for at least 30 seconds, the Power Vision will automatically download vehicle identification data.
Turn the key off, then connect your Power Vision to your PC/Mac with the included USB cable.
Click the "Browse" or "Choose File" button at the top of this page to select the PV_Info.txt file from the Power Vision.

Navigate to the POWERVISION drive attached to your computer and open the PV_Info.txt file via the "Upload" button on this page to list tunes compatible with your vehicle.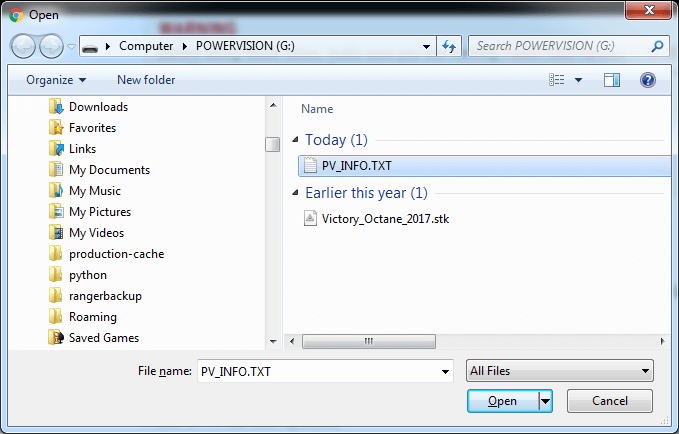 Select the "PV_Info.txt" file and click "Open". Once the file has been uploaded, tunes compatible with your vehicle will be listed.
---
Got a second vehicle?
Use the same Power Vision to tune multiple bikes or UTV's with Tune Licenses.
Learn More
Clutch Slipping?
Upgrade your factory clutch to get going faster and prevent premature belt changes.
Shop Clutch Kits
PUSH THE LIMIT™
Pick from Stage-1, Stage-2 and Stage-3 Dynojet Power Packages to Push The Limit even further.
Shop Power Packages